The World Podcasting Federation is made up by a consortium of podcasters and media specialists from around the world and is committed to ranking the best podcasts available on the Internet.  Rankings are based on many important statistical algorithms and calculations that are too complicated to explain here.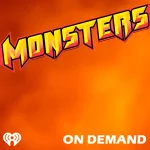 You Wanted The Best. You Got The Best! The Monsters in the Morning is a talk radio show on WTKS-FM Real Radio 104.1 in Orlando, Florida, USA and iHeartRadio
This is the OFFICIAL Heffron and Reep Show, voted the #1 podcast by both the "World Podcast Federation" and the "Podcasting Ranking Association." The show is hosted by 2 stand-up comedians and "Last Comic Standing" winners, John Heffron and Jon Reep. They talk about a variety of different topics, all focused around entertaining you the listener. And, as a added BONUS, by listening to the Heffron & Reep Show, you'll avoid pain in your neck and back region, replaced by the feeling of immense pleasure. So, ask yourself, isn't that what you really want?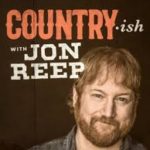 Welcome to Country-ish! A weekly podcast by comedian Jon Reep and his pals from Hickory. Jon lived in Los Angles for 18 years, but after his dad suffered a stroke, he is now back home living with his mother in Hickory, NC. Jon has spent half of his life in North Carolina and the other half in California. So now, he is Country-ish. Each week Jon brings that point-of-view to the podcast. He chats with his Hickory friends, his parents, other comedians & even celebrity guests. He has ongoing segments such as "Small Town News", "Good Will Hunting", "Meme Me", and "Jon's Journal".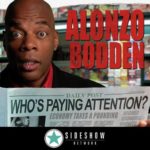 "Who's Paying Attention?" is a weekly audio podcast giving you Alonzo Bodden's take on what's going on in the world. "Who's Paying Attention?" is a weekly audio podcast giving you Alonzo Bodden's take on what's going on in the world.
Stand up comedian veteran Steve Byrne (writer/director of "The Opening Act", "Sullivan & Son", multiple hour specials) comes to you each week from Nashville's historic Zanies Comedy Club with a rotating panel of stand up comedians and entertainers as they watch stand up comedy clips together, rate them and crown a winner. The clips spur on a vast array of conversations but most importantly, lots of laughs. Tune in each week to see who will join Steve and who will win Comedy Pinata!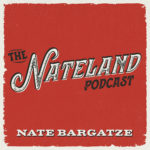 Stand-up comedian, Nate Bargatze, is hosting a new podcast - Nateland. It's going to be real fun and funny...hopefully. Come and find out!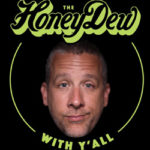 The HoneyDew is a storytelling podcast hosted by comedian, Ryan Sickler. Inspired by Ryan's adverse upbringing, the show focuses on highlighting and laughing at the lowlights of life.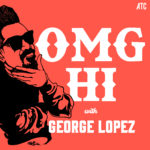 OMG, Hi! is a weekly podcast with George Lopez featuring surprise celebrity guests, listener call-ins, stories of George's haunted house, hot takes, and more.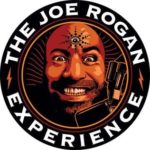 The official podcast of comedian Joe Rogan. Follow The Joe Rogan Clips show page for some of the best moments from the episodes.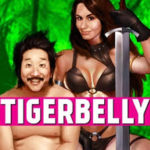 A no-holds-barred arena for half truths, social no-nos, and animal behavior-featuring comedian Bobby Lee and his best friend Khalyla.