The World Podcasting Federation is made up by a consortium of podcasters and media specialists from around the world and is committed to ranking the best podcasts available on the Internet.  Rankings are based on many important statistical algorithms and calculations that are too complicated to explain here.
This is the OFFICIAL Heffron and Reep Show, voted the #1 podcast by both the "World Podcast Federation" and the "Podcasting Ranking Association." The show is hosted by 2 stand-up comedians and "Last Comic Standing" winners, John Heffron and Jon Reep. They talk about a variety of different topics, all focused around entertaining you the listener. And, as a added BONUS, by listening to the Heffron & Reep Show, you'll avoid pain in your neck and back region, replaced by the feeling of immense pleasure. So, ask yourself, isn't that what you really want?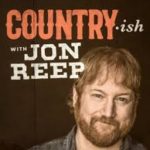 Welcome to Country-ish! A weekly podcast by comedian Jon Reep and his pals from Hickory. Jon lived in Los Angles for 18 years, but after his dad suffered a stroke, he is now back home living with his mother in Hickory, NC. Jon has spent half of his life in North Carolina and the other half in California. So now, he is Country-ish. Each week Jon brings that point-of-view to the podcast. He chats with his Hickory friends, his parents, other comedians & even celebrity guests. He has ongoing segments such as "Small Town News", "Good Will Hunting", "Meme Me", and "Jon's Journal".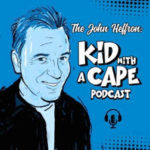 Comedian John Heffron: interviews, Thoughts and Reflextions about the 70's, 80"s,90's and Today.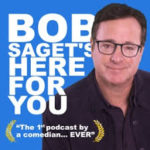 A podcast that is like no other— Because it goes inside Bob Saget's mind, and then quickly filters out through his mouth. Bob has a way of calming people with genuine empathy and humor while they're going through a difficult time, which we all are at present. Reaching his unusually diverse audience that he talks to as a friend, Bob is the dad with great advice, the irreverent funny guy who's always there when you need a laugh, and the free-associative Bob who goes off on crazy tangents then returns to the subject at hand, as serious or as comedic as it may be, to wrap up each episode in a way only Bob can do. Because he really does believe, "He's here for you."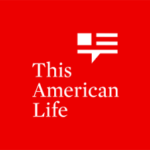 This American Life is a weekly public radio show, heard by 2.2 million people on more than 500 stations. Another 2.5 million people download the weekly podcast. It is hosted by Ira Glass, produced in collaboration with Chicago Public Media, delivered to stations by PRX The Public Radio Exchange, and has won all of the major broadcasting awards.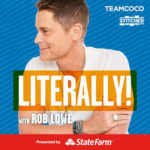 This is literally a podcast where people I love, admire, and know well will be in a safe space to really let their hair down (assuming they have any). I will cover the thoughtful to the extremely random. So join me and my guests from the world of movies, TV, sports, music, and culture for fun, wide-ranging, free-wheeling conversations.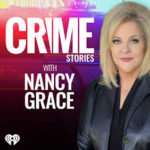 Nancy Grace dives deep into the day's most shocking crimes and asks the tough questions in her new daily podcast – Crime Stories with Nancy Grace. Nancy Grace had a perfect conviction record during her decade as a prosecutor and used her TV show to find missing people, fugitives on the run and unseen clues. Now, she will use the power of her huge social media following and the immediacy of the internet to deliver daily bombshells!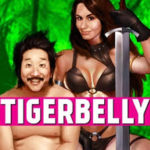 A no-holds-barred arena for half truths, social no-nos, and animal behavior-featuring comedian Bobby Lee and his best friend Khalyla.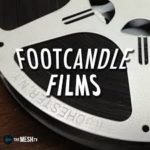 Do you enjoy listening to people talk about films? What about those films that may not show up at the local multiplex but are instead showing at the smaller specialty theater across town? Then "Footcandle Films" may be the show for you. Each month, the hosts discuss and review one "smaller" film in-depth, discuss upcoming film news, and give recommendations on films that you may not be aware of, ones that you haven't remembered in a while, or ones that are worth your time checking out. And all the while, the conversation never gets too "high-brow" or pretentious. Just two guys who enjoy talking about movies. Your Hosts: Alan Jackson and Chris Frye, founders of the Footcandle Film Society.